Award winning journalist Howard Altman covers the work of
HEART STRINGS FOR HEROES -
http://howardaltman.me/heart-strings-for-heroes-gift-of-music/

(Click Here)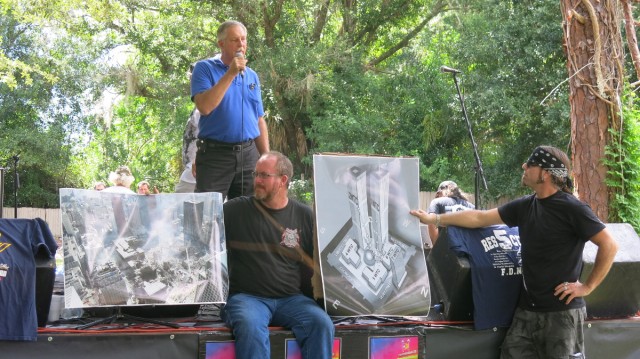 Pitch-perfect fundraiser for injured soldiers
Wednesday, January 30, 2013 at 12:00 am (Updated: January 30, 12:02 am)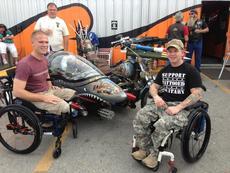 Special to the Chronicle
High Octane Saloon in Homosassa recently hosted a Heart Strings for Heroes fundraiser, which was attended by Cpl. Joshua Langston White, a 2009 Crystal River High School graduate who was the victim of an improvised explosive device in August 2012 while on patrol in the Kajaki District in the Helmand Province, Afghanistan. Heart Strings for Heroes is a nonprofit corporation that provides the gift of music to military, firefighter and public servicemen and women who have been injured in the line of duty. The organization assists in their rehabilitation through music therapy. High Octane's event raised $1,635 and had more than 100 riders participate in its poker run Jan. 13. The winner of the drawing for the electric guitar was Pattie Dermedi. Pictured are Josh White, left, and Cpl. John Michael Vail, right, from Mississippi, who was paralyzed in a Humvee incident on Iraqi-Kuwaiti border.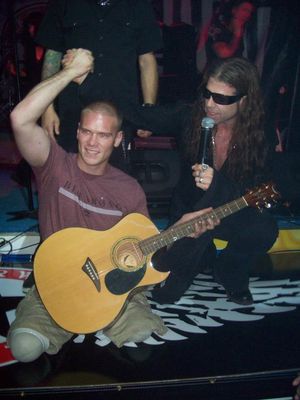 Joshua White being honored for his bravery and sacrifice,
with a brand new DEAN guitar...
by recording artist`s, Black Star Whiskey
onstage at a national event in Crystal River Florida,
from the Heart Strings For Heroes foundation.  
NBA STAR - MATT GEIGER & JULIE WEINTRAUB

HOST

1st ANNUAL - HEART STRINGS FOR HEROES EVENT